Q. How do I know my size?
A. You can find your size on our size chart page, linked bellow. We recently updated and improved our size chart so make sure to check before placing your order.
Q. What sizes do you offer for clothing and shoes?
A. We specialise in clothing and shoes for individuals under 5ft tall, offering sizes ranging from XS to L, or UK size 10-3 shoes.
Q. I don't have Dwarfism, can I still order?
A. Yes!! Our clothing is for anyone under 4'11" / 150cm. While we started our journey by designing clothing for women with Dwarfism, we've made progressive steps towards inclusion for all short stature bodies.
Including: Dwarfism, Spinal Muscular Atrophy, Brittle Bone, Spina Bifida, Growth Hormone Deficiency, or no condition at all!
Q. Can I exchange items for a different size if it doesn't fit?
A. Absolutely! We offer hassle-free size exchanges. Refer to our Returns & Exchanges policy for step-by-step instructions.
Q. Are your pieces off-the-rack or bespoke
A. Generally, our pieces are available off-the-rack, but we do have a limited made-to-order service for Bridal and Occasionwear.
Q. Are your clothes ethically produced?
A. Yes, ethical production is at the core of our values. We work closely with manufacturers who uphold fair labor practices and prioritise sustainable processes.
Q. I need extra adaptions to my items, do you offer this?
A. It really depends, send an email to chamiahdeweyfashion@gmail.com and we'll see how we can help you.
Q. Can I customise or request specific items in my Mystery Box?
A. While Mystery Boxes are curated at random, you can specify your preferences in the note section on the cart page or by emailing our team. We'll do our best to accommodate your requests.
Q. What is the return policy?
A. If you're not completely satisfied, our return policy allows for returns within 14 days of delivery. Please review our Returns & Exchanges page for detailed instructions.
Q. How do I care for my garments and shoes?
A. Check our Garment Care Guide for tips on keeping your clothing and shoes in top condition.
Q. Do you ship internationally?
A. Yes, we offer international shipping. Refer to our Shipping & Delivery page for details on delivery times and costs.
Q. I'm smaller than 3 foot tall, can I still order?
A. Of course, send an email to chamiahdeweyfashion@gmail.com and we'll process a custom order for you!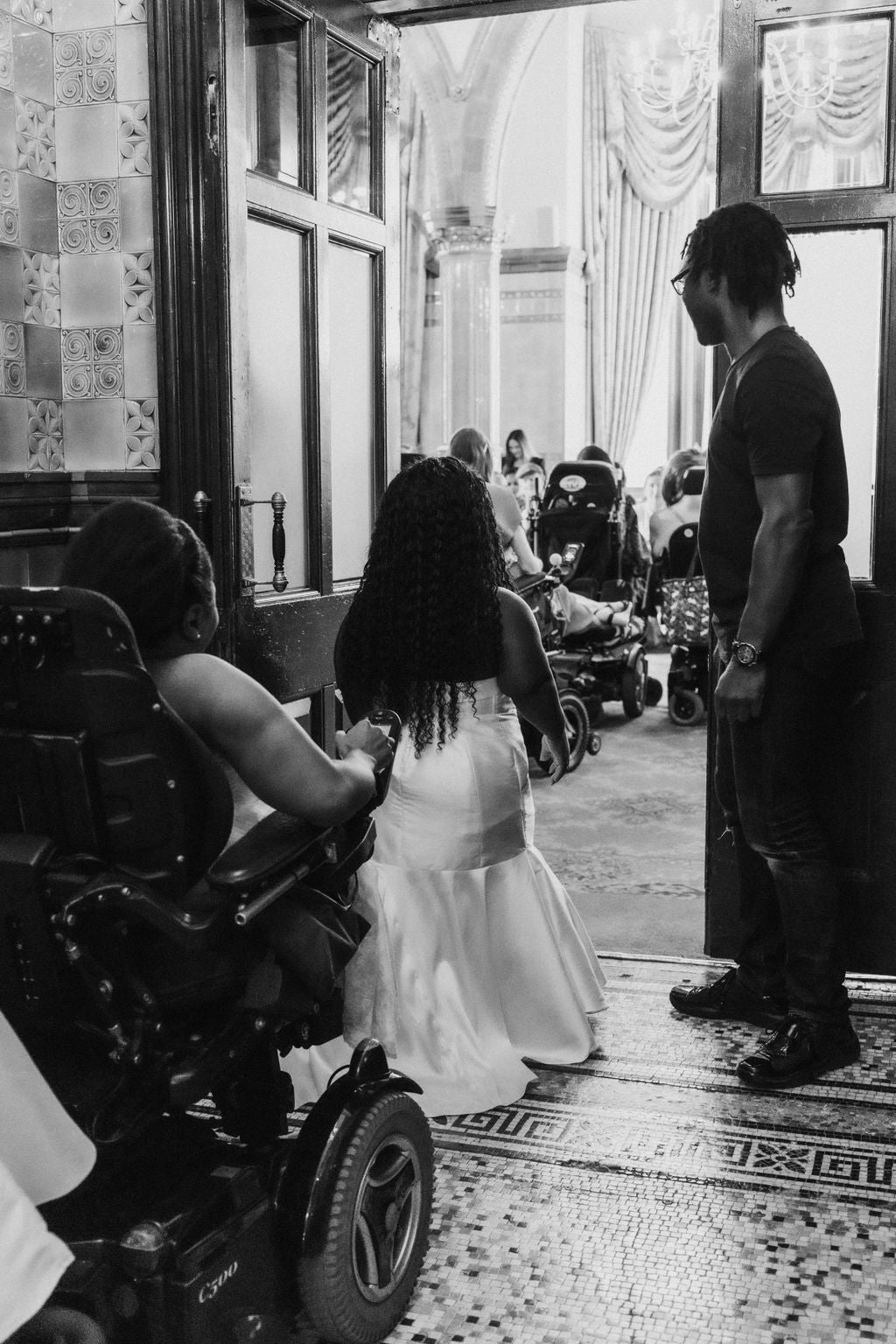 Looking for a press pack / founder Q&A?
If you're a student, journalist, or jsut genuinely interested in finding out more, please download our universal Q&A / press pack.
Download press pack