Q. I've ordered from the SS23 collection, when will it arrive?
A. Once the pre-order window closes 31st May, we endeavour to make and ship your orders by the end of June 2023. You're very welcome to email us for updates chamiahdeweyfashion.com.
Q. How do I know my size?
A. You can find your size on our size chart page, linked bellow. We recently updated and improved our size chart so make sure to check before placing your order.
find your size
Q. I don't have Dwarfism, can I still order?
A. Yes!! Our clothing is for anyone under 4'11" / 150cm. While we started our journey by designing clothing for women with Dwarfism, we've made progressive steps towards inclusion for all short stature bodies.
Including: Dwarfism, Spinal Muscular Atrophy, Brittle Bone, Spina Bifida, Growth Hormone Deficiency, or no condition at all!
Q. Are your pieces off-the-rack or bespoke
A. Generally, our pieces are available off-the-rack (ready-to-wear), but we do have a made-to-order service for Bridal and Occasionwear
learn more
Q. I need extra adaptions to my items, do you offer this?
A. It really depends, send an email to chamiahdeweyfashion@gmail.com and we'll see how we can help you.
Q. I'm smaller than 3 foot tall, can I still order?
A. Of course, send an email to chamiahdeweyfashion@gmail.com and we'll process a custom order for you!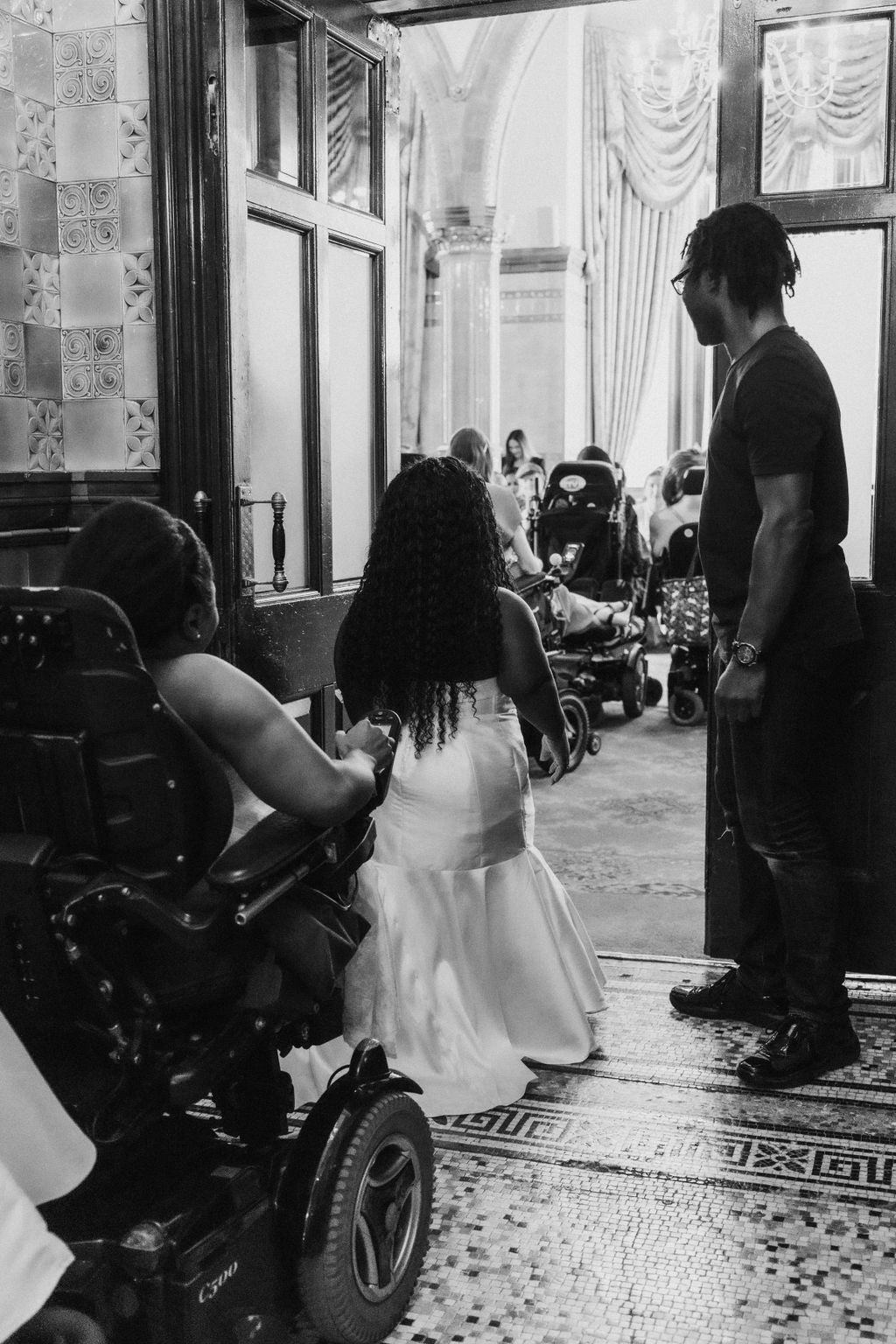 Looking for a press pack / founder Q&A?
If you're a student, journalist, or jsut genuinely interested in finding out more, please download our universal Q&A / press pack.
Download press pack